WHO-FIC Network Annual Meeting 2018
The WHO-FIC Network Annual Meeting 2018 was held at the Imperial Palace Hotel in Seoul, Korea, for 6 days from Monday the 22nd until Saturday the 27th of October 2018. The meeting was organized by the Ministry of Health and Welfare of the Republic of Korea and Social Security Information Service, which serve as the WHO-FIC Collaborating Centre in Korea.

This year's meeting theme was chosen as  "Better Health Information for Universal Health Coverage : 40 Years after Alma Ata" to commemorate the 40th anniversary of the Declaration of Alma Ata, which emphasized the importance of primary health care in protecting and promoting the health of all the people of the world.
A total of 357 people from 57 countries (including WHO-FIC Network Members, various stakeholders, guests and general participants) attended the meeting, marking the largest number of participants from the most diverse countries in the history of annual meetings. The meeting occupied 4 meeting rooms (2 large and 2 medium-sized rooms) and 5 smaller rooms (for the purpose of WHO and Secretariat office, small meeting room, etc.) in total.
For the Social event, 2 options were given to introduce the autumn atmosphere and tradition of Korea. The participants could freely choose between visiting Gyeongbokgung Palace, the main royal palace of Joseon dynasty, or the Korean Folk Village, where they could experience the traditional lifestyle of the common people.
For the Gala dinner, Omija (a type of Korean berry) wine was served to welcome all the guests, and a LED Tron performance and a Korean B-boy with Traditional Percussion Band were introduced to entertain and amuse the participants.
Foto's intro
Council Meeting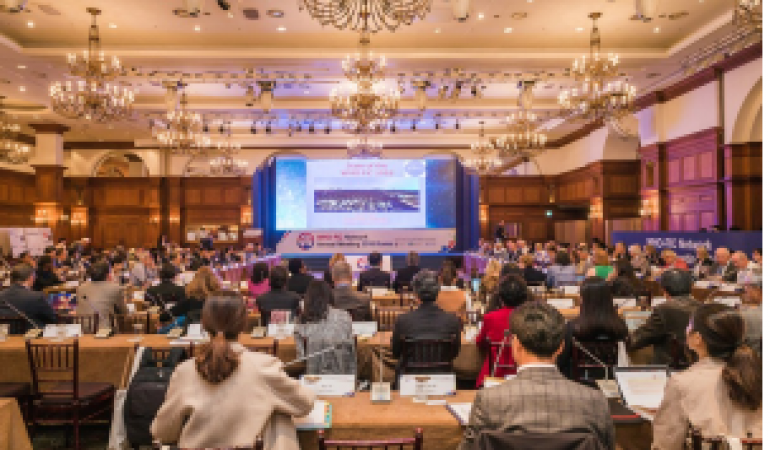 Plenary Session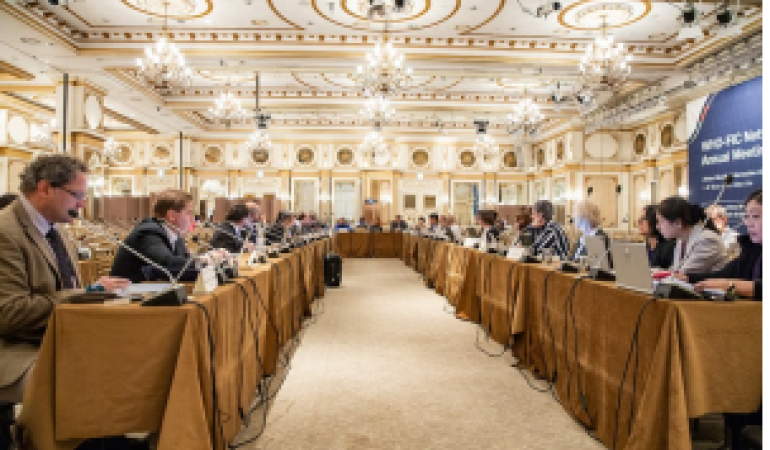 C&RG Meeting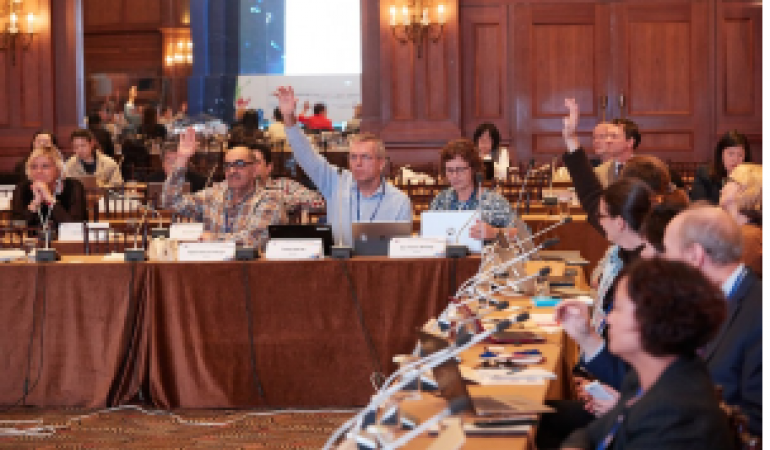 Official Opening Conference Group Photo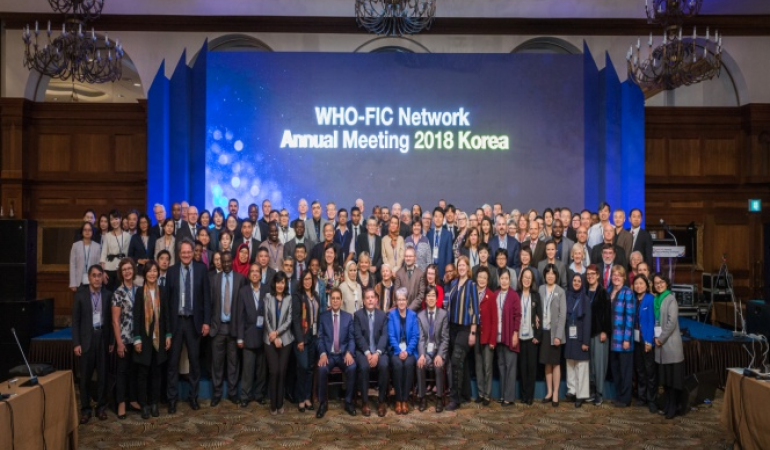 General View and Words of Gratitude
The WHO HQ evaluated this year's meeting as perfect in all aspects, such as venue, food and drinks and organization of programs, and that it has elevated the standard of the meeting up a notch. It was also emphasized that the registration and approval process has been greatly simplified by systemizing the procedure through the website.
The Local Presentations, given on the Official Conference day, 26th of Oct., introduced the status of Healthcare Development and Informatization in Korea, and were also recognized as excellent, drawing much attention of participants from various countries.
The WHO-FIC Collaborating Centre in Korea would like to express our gratitude to WHO and Network Members, as the meeting could not have been successfully held without all their support and help. We also would like to thank all the participants and hope that this meeting held in Korea would remain as delightful and precious memory.
The meeting documents and photos can be found on the meeting website: www.whofic2018.com
Social events & Gala dinner
Social events & Gala dinner1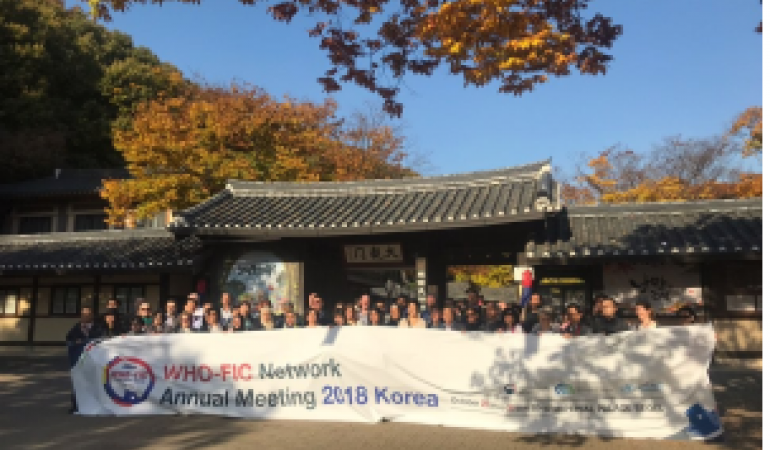 Social events & Gala dinner2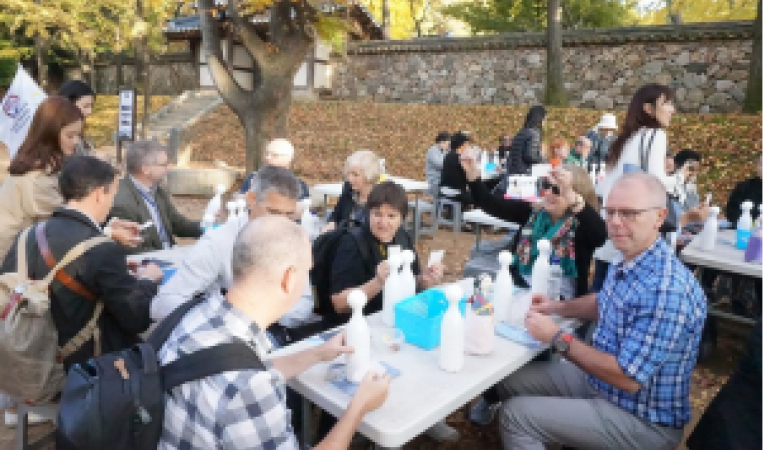 Social events & Gala dinner3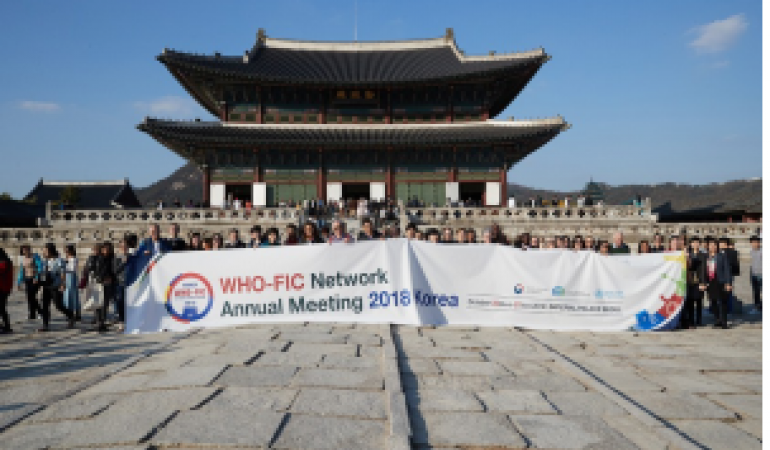 Social events & Gala dinner4